Longhedge Jct. - Battersea Pier Jct.
Date Closed to Passenger Services
Services Operated
Willesden Junction (Main Line) - London (Victoria)
Map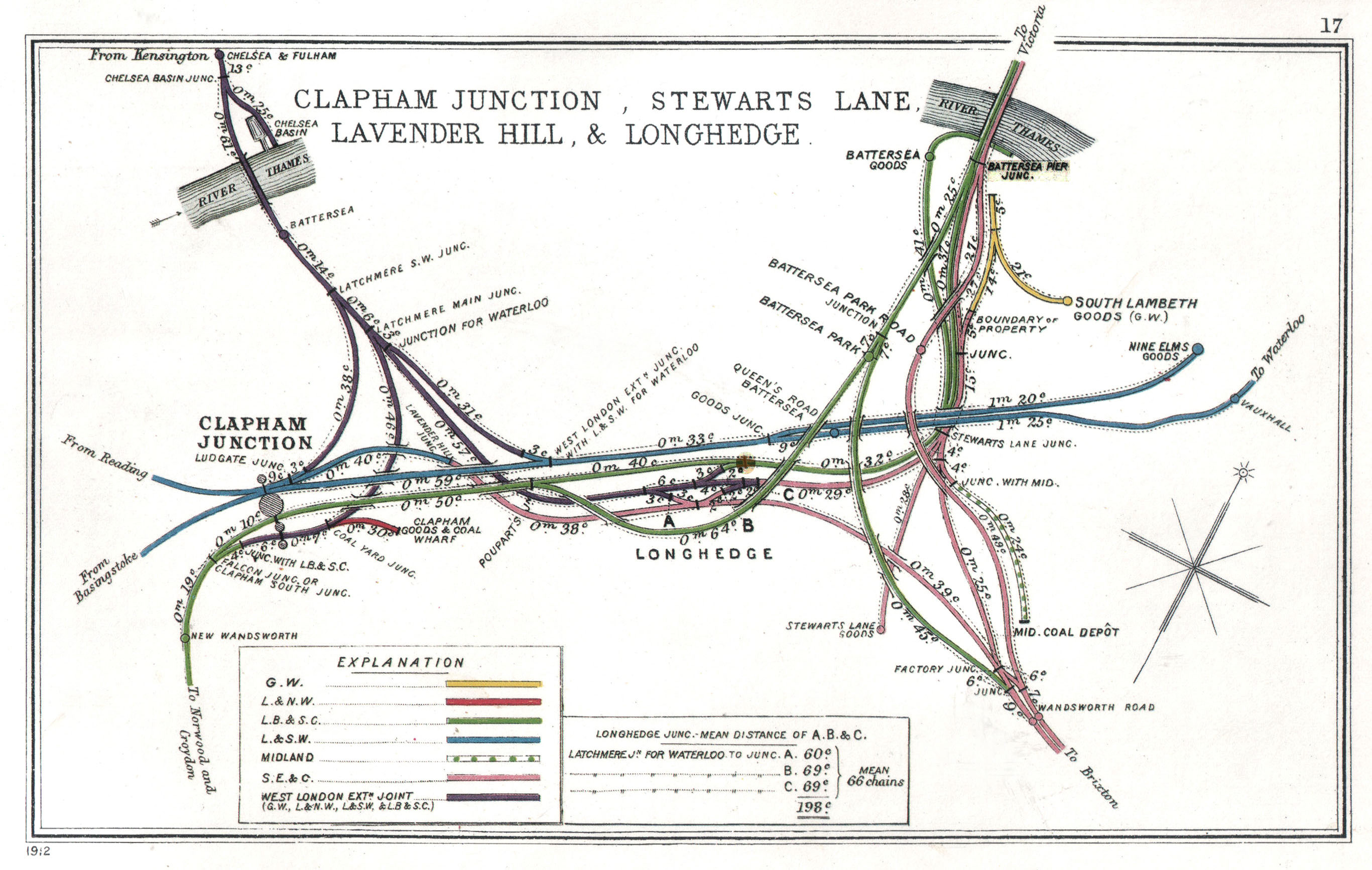 RCH RJD 17 1912
Further Notes
This section is difficult to pinpoint within the "line of route" criteria. Longhedge Jct. in its pre 1917 form covered a large area, so the exact point of divergence is open to question. I have picked what looks like the logical point. Any clarification/correction would be most welcome.
*RCH RJD 17 1912.