Balerno Jct. - Ravelrig Jct.
Date Closed to Passenger Services
Stations Closed
Hailes Halt; Colinton; Juniper Green; Currie; Balerno
Services Operated
Edinburgh (Princes St.) - Balerno*
Map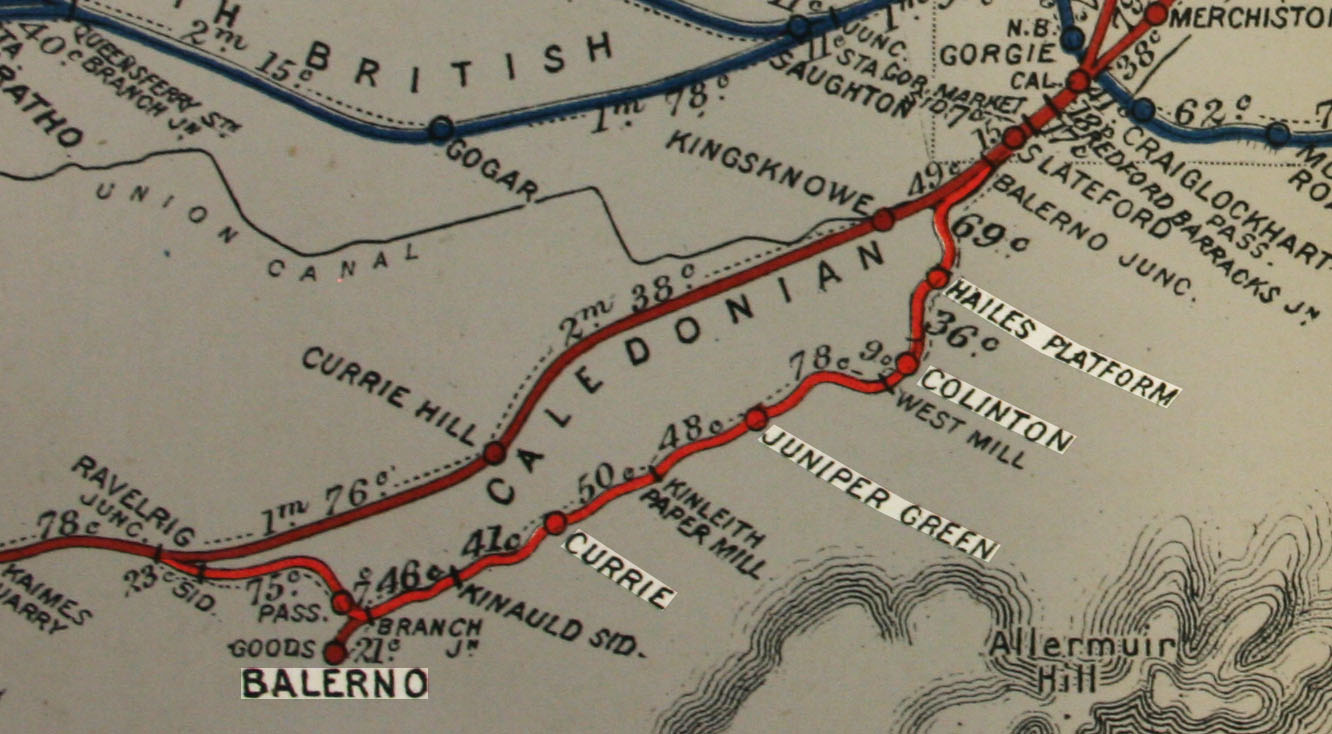 RCH Edinburgh & Glasgow 1920
Further Notes
*Service suspended between Balerno and Ravelrig Jct. from 11/09/1939 with the withdrawal of the 1046pm WO Edinburgh (Princes St.) - Addiewell via Balerno. Service never resumed.