St. Enoch Jct. - Saltmarket Jct.
Date Closed to Passenger Services
Services Operated
Glasgow (St. Enoch) - Springburn
Map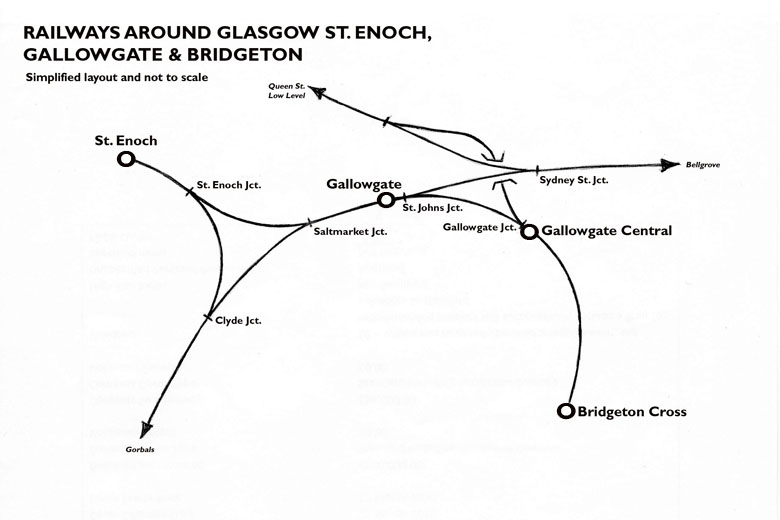 Further Notes
OCD - Wednesday - date "closed to public" - RPSGB.
RM November 1902 p476:
"The directors of the Glasgow and South Western Railway, consequent on the withdrawal of the passenger train service between Glasgow, St. Enoch, and Springburn, closed their Gallowgate Station on Wednesday, October 1st, except for the workmen's trains, morning and evening, when attendance is given by an Inspector. The station, which is situated at 49, Gallowgate, was on the old City Union Railway, and must not be confounded with the Gallowgate Central Station further east, on the North British Railway."
*RCH E&G 1920.
See St. Johns Jct. - Gallowgate Jct.; Gallowgate (excl) - Sydney Street Jct.; Clyde Jct. - Gallowgate; Glasgow (St. Enoch) - Shields No.1 Jct. for subsequent related line closures.