Seaton (excl) - Linefoot Jct.
Date Closed to Passenger Services
Stations Closed
Great Broughton; Linefoot
Services Operated
Workington (Central) - Linefoot**
Map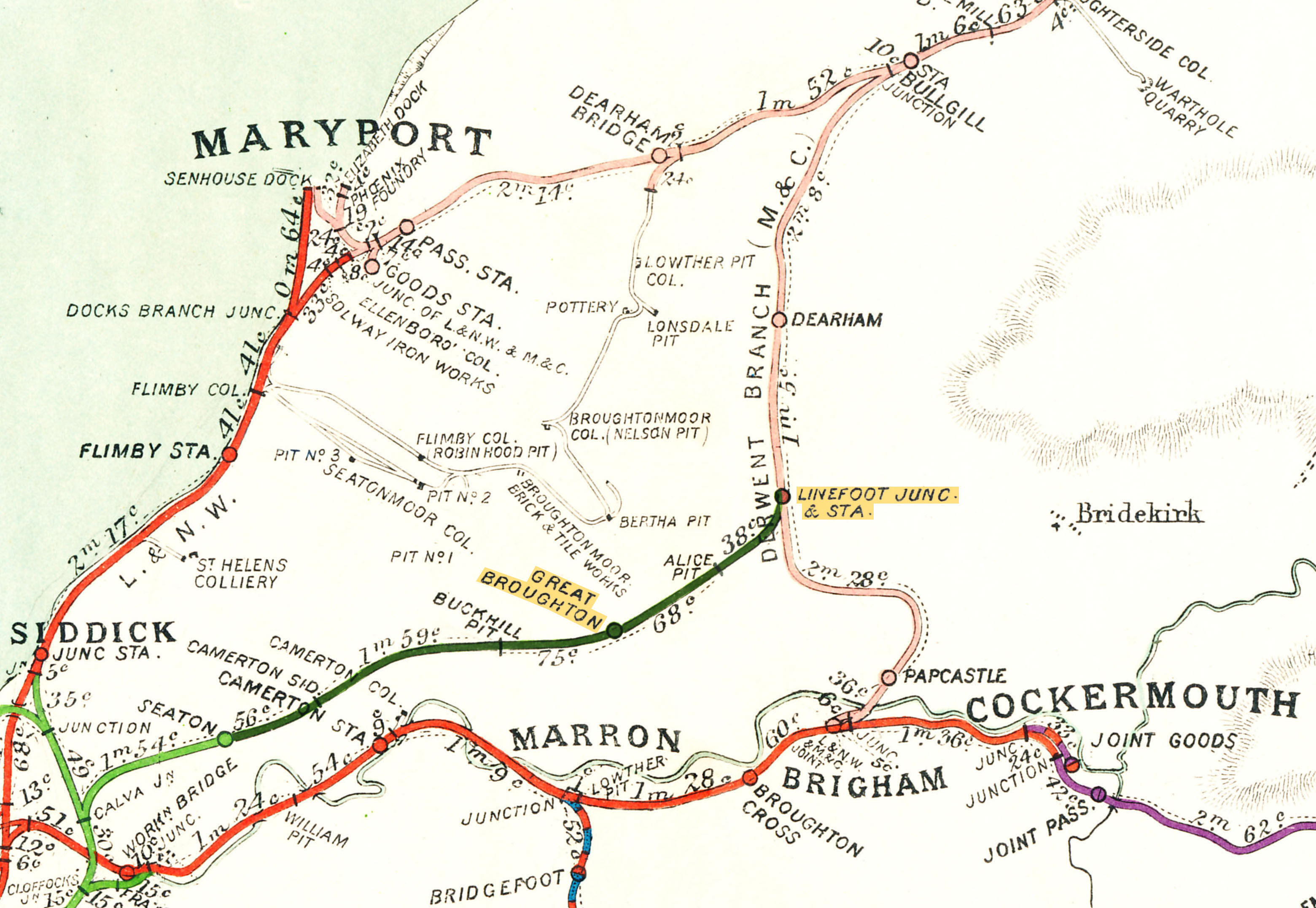 RCH Cumberland & Westmorland Districts 1912
Further Notes
OCD - Sunday - DRS.
*RCH C&W 1921.
**Service introduced "between 1 September and November 1908" - RHRGB Vol.14 The Lake Counties D&C p185. RPSGB states "last in tt November 1908".
Page updated: 17/12/2020