Wern Jct. - Blodwell South Jct.
Date Closed to Passenger Services
Services Operated
Llanymynech - Blodwell Junction
Map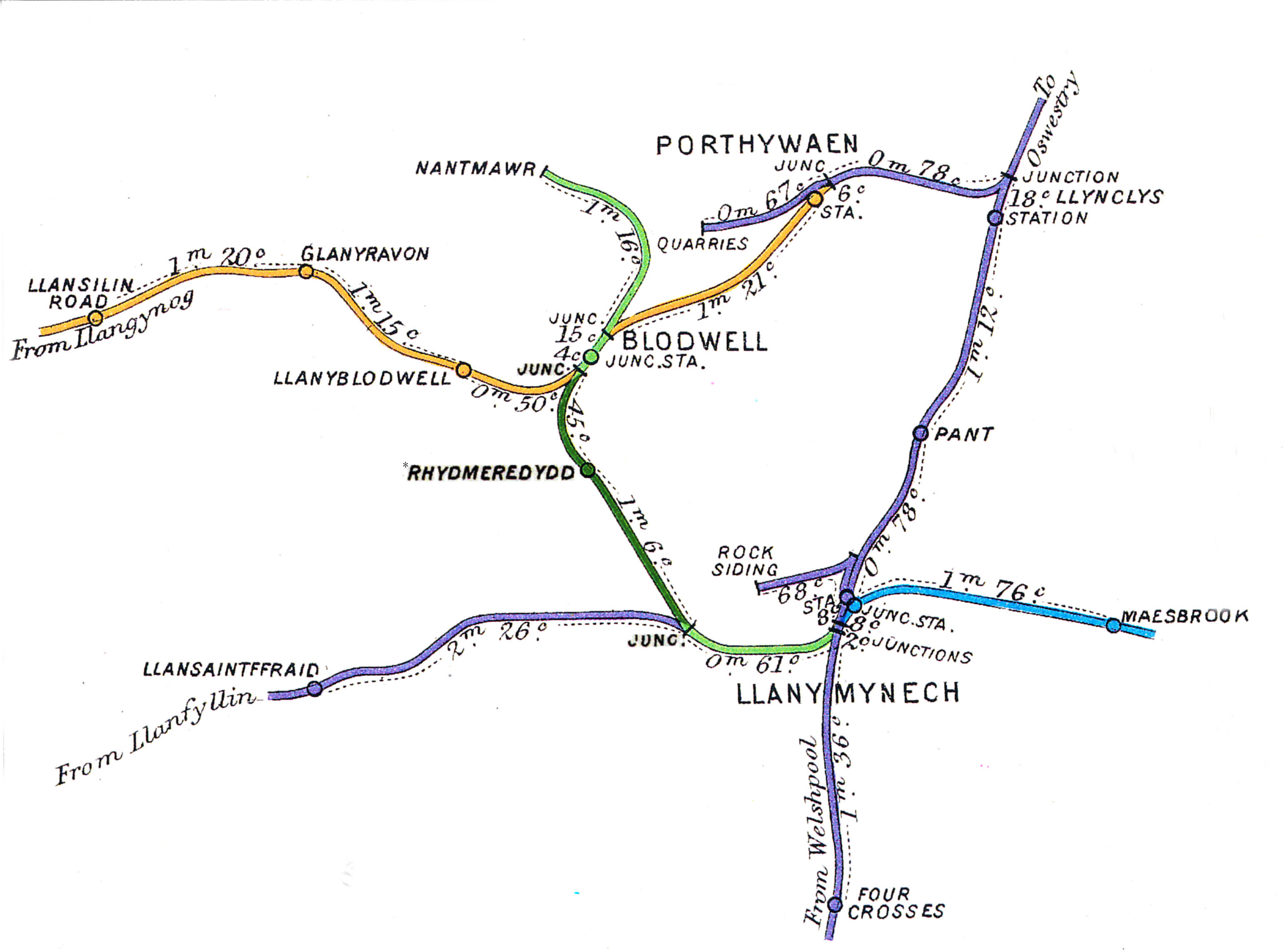 RCH RJD 68 1912
Further Notes
*Rhydmeredydd station is shown on RCH RJD 68 1912 as a passenger station. See link to Disused Stations webpage for more information. Unlikely to have been in use for passenger services. No other publications list this station.
Page updated: 14/11/2020