Quainton Road (excl.) - Brill
Date Closed to Passenger Services
Stations Closed
Waddesdon Road; Westcott; Wotton; Church Siding (08/1894); Wood Siding; Brill
Map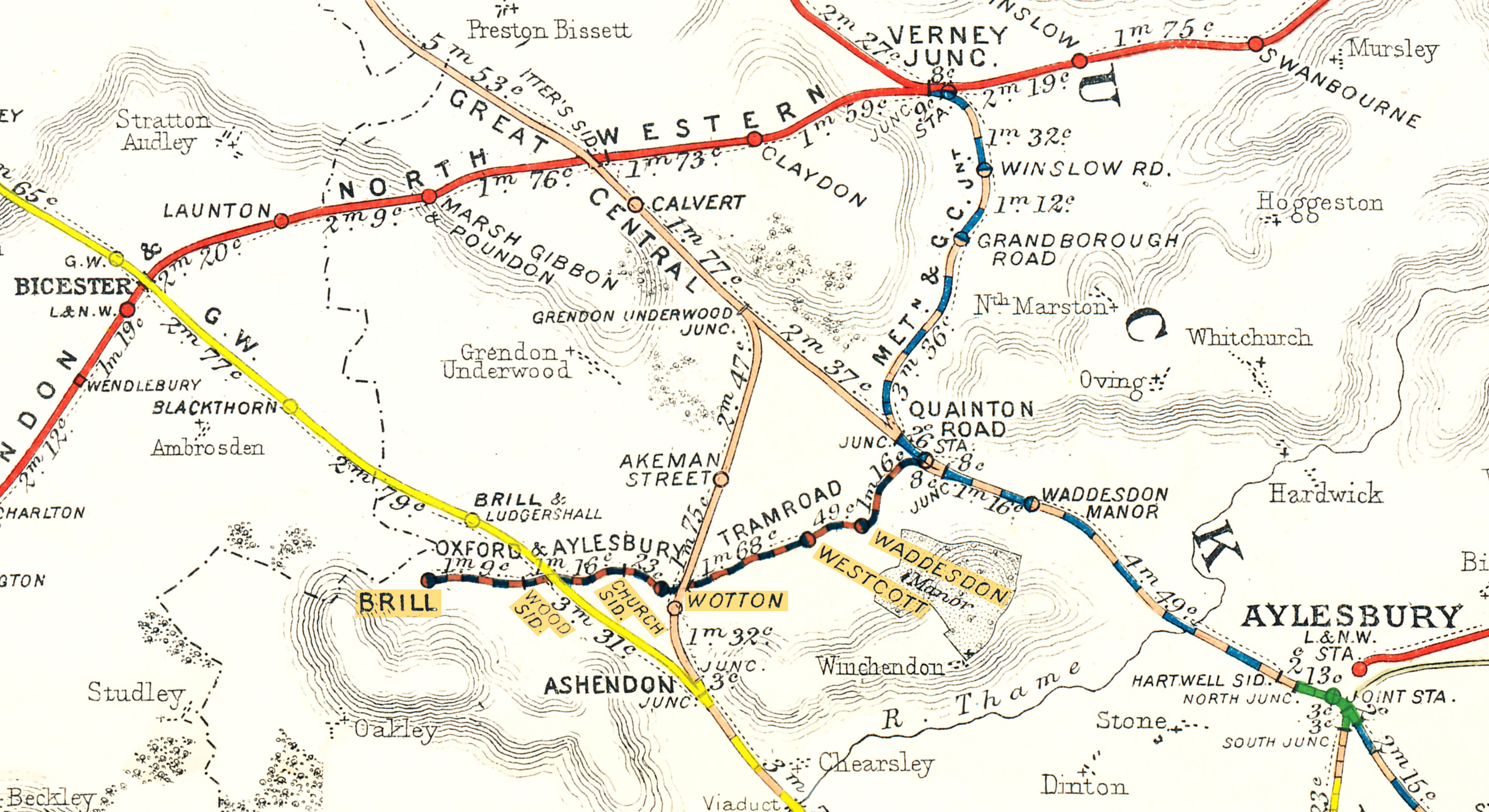 RCH East of England 1917
Further Notes
Wotton Tramway.
OCD - DRS, PNM, Clinker. RPSGB states Sun 01/12/1935. The Wotton Tramway (Brill Branch) LP75 OP p56 states LTR Sat 30/11/1935.
*RCH EE 1922. Mileage fron Quainton Rd. branch platform. Church Siding and Wood Siding are marked on the RCH map as goods sidings. They were halts for passenger use.
See article The Duke of Buckingham's Railway, RM Oct 1935 p235-41 and Pertinent Paragraphs, RM Nov 1935 p379/80.
Page updated: 03/02/2021