Bootle Jct. (LNW) - Alexandra Dock
Date Closed to Passenger Services
Services Operated
Liverpool (Lime St.) - Alexandra Dock
Map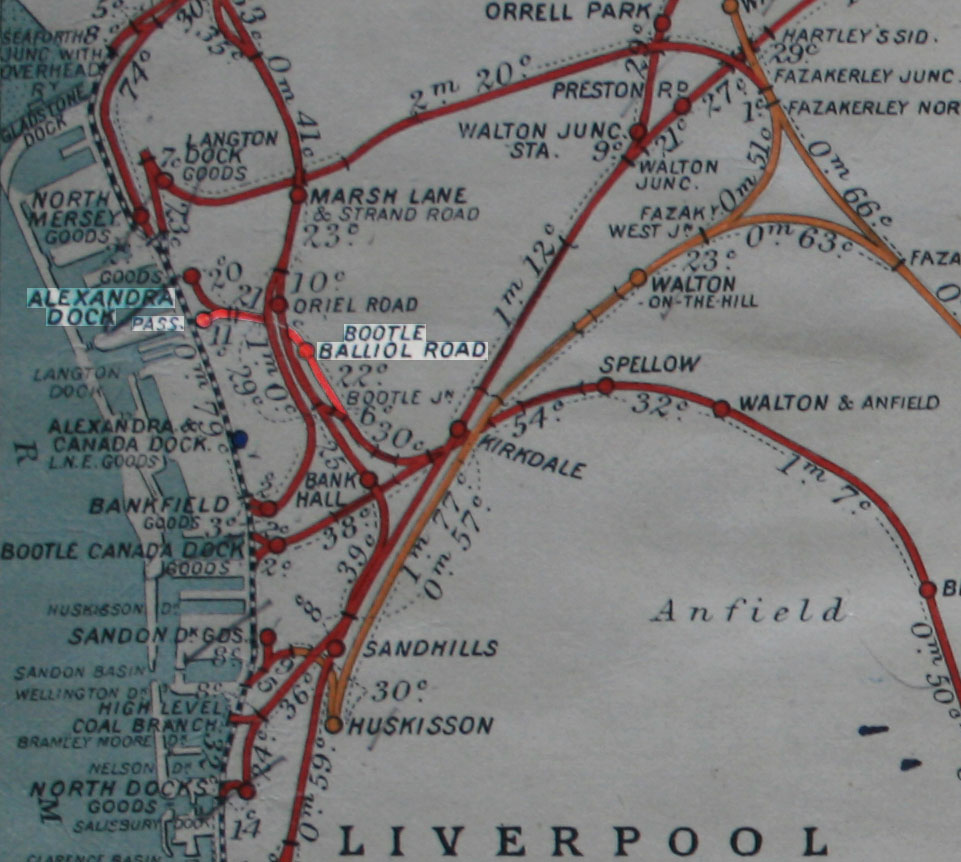 RCH Lancashire & District 1933
Further Notes
OCD - Saturday - PNM 1980 p10; DRS.
ACD 31/05/1948 - RM May/Jun 1949 p202; PNM 1980 p10; RHRGB Vol.10 The North West D&C p32; RPSGB; DSSR.
DRS states LTR 31/05/1948, unlikely as this was a Monday and services were suspended from 06/10/1947 (see below).
TC 06/10/1947 - RM Jan/Feb 1948 p54/5 states "Several further curtailments took place with the introduction of the winter timetables on October 6, 1947". Due to engineering works at Lime St. station to lengthen platforms it "has necessitated temporary suspension of through local passenger trains between Lime Street and Alexandra Dock. Bootle (Balliol Road) and Alexandra Dock stations have been closed temporarily for passenger traffic". RM Jul/Aug 1948 p270 confirms services were never resumed.
On the basis of the foregoing, even the ACD was notional and was in a sense a technicality as services were already suspended!
No further verification of OCD identified. Unusual as it was a Saturday, but this may be simply the date of the announcement.
*RCH RJD 42 1909.