Butts Jct. - (divergence point)* [Alton] - Knowle Jct. (divergence point)* [Fareham]
Date Closed to Passenger Services
Timetable Reference
B1449 14 Jun-04 Jul 54 367
Map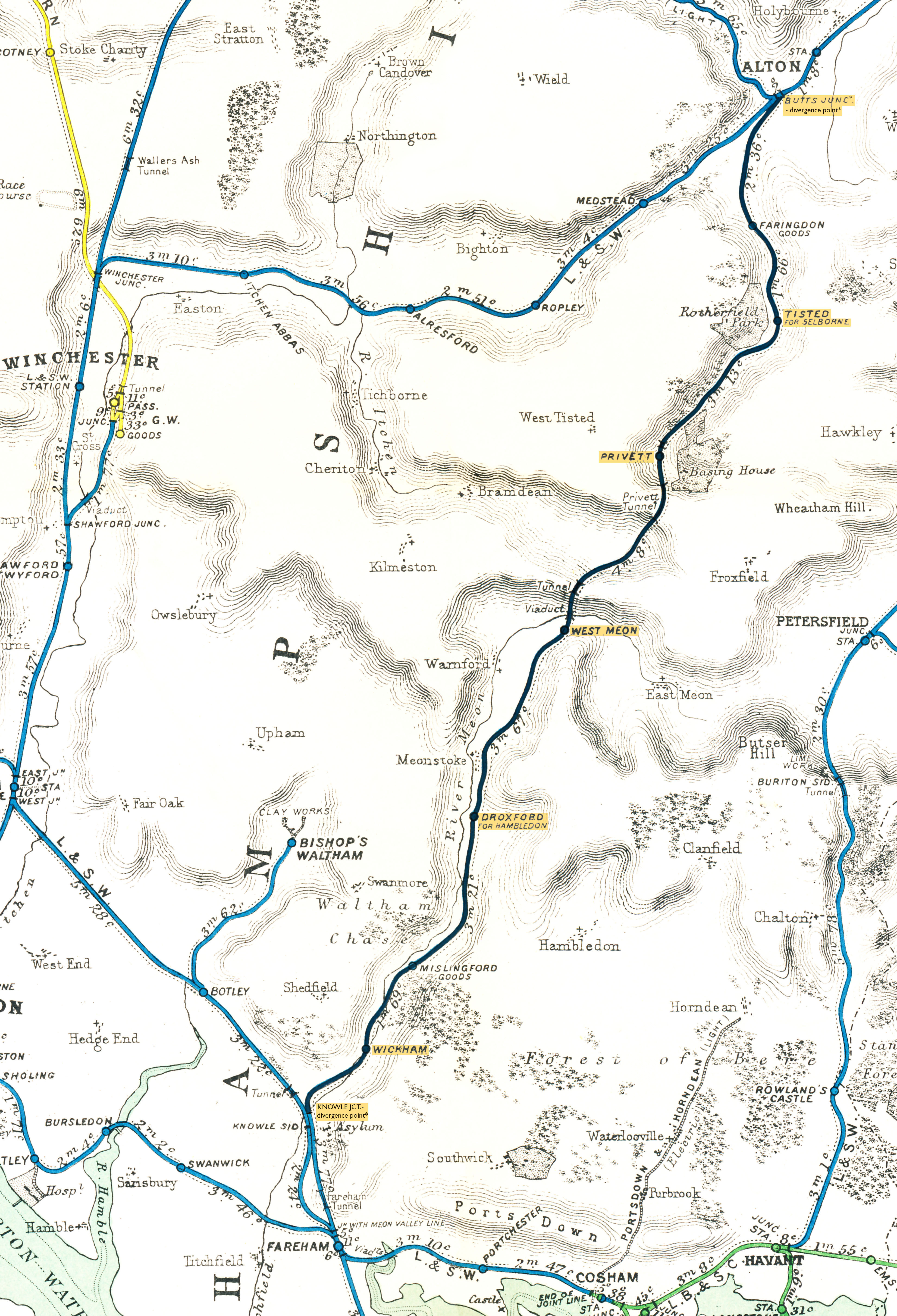 RCH South of England 1906
Further Notes
"The Meon Valley Railway".
*Mileage estimated.
An interesting situation existed at either end of this line.
Following closure of the signalbox at Butts Jct. in 1937, the two lines from the junction to Alton became parallel single tracks. Thus from then until closure of the Meon Valley line Butts Jct. was in reality the divergence point.
A similar layout maintained at Knowle Jct. Following repair work to Fareham Tunnel the line was reopened on 02/06/1907 as a single line for Meon Valley traffic only, (reflected in the layout shown on the accompanying RCH SE 1906 map), and the connection at Knowle Jct. was removed. On 24/06/1924 the connection at Knowle Jct. was restored but facing the opposite way from the original layout, giving traffic to/from Eastleigh access from/to the more easily graded tunnel route. Thus for the Meon Valley line Knowle Jct. was nominal only and in reality just the divergence point.
(For a more detailed account see RHRGB Vol.2 Southern England D&C p124 and The LSWR in the Twentieth Century D&C p74/5.)
Page updated: 18/03/2021