Little Mill Jct. - Monmouth (Troy) (excl.)
Date Closed to Passenger Services
Stations Closed
Little Mill Junction*; Glascoed Halt; Usk; Cefn Tilla Halt; Llandenny; Raglan Road Crossing Halt; Raglan; Elms Bridge Halt; Dingestow
Services Operated
Pontypool Rd. - Monmouth (Troy)
Timetable Reference
B1460 02 May-12 Jun 55 93
Map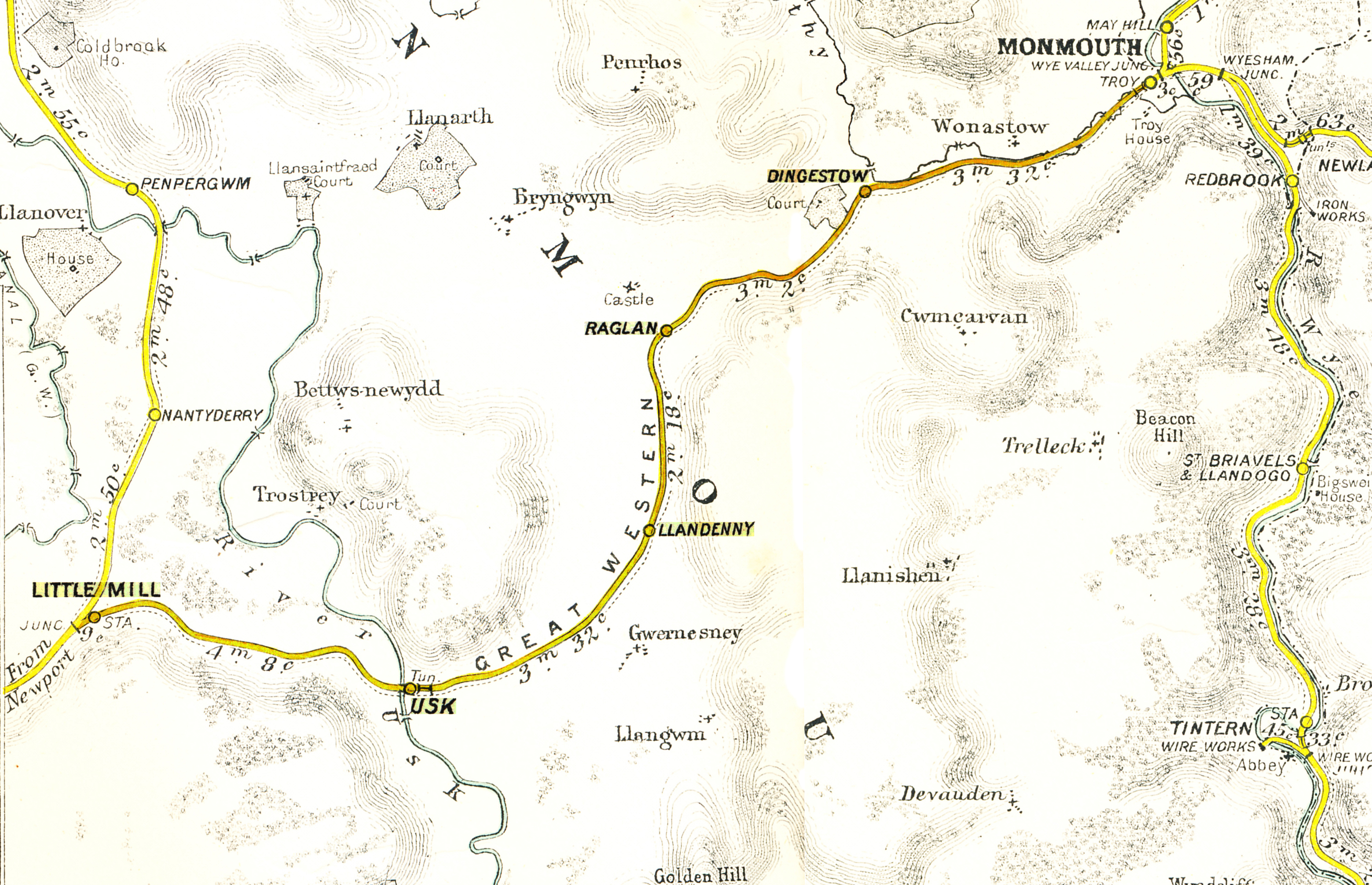 RCH Gloucestershire & Oxfordshire 1911
Further Notes
OCD; ACD Sat 28/05/1955; LTR Fri 27/05/1955 (28/05/1955 - RPSGB) due to ASLEF strike called for 28/05/1955 - The Ross, Monmouth & Pontypool Road Line LP220 OP 2002 p155.
Workmens' service ran to Glascoed ROF until 24/04/1961 - PNM.
*Little Mill Junction station latterly served by Monmouth branch trains only. Mainline platforms taken out of use at an earlier date. (When?).
Page updated: 03/11/2020